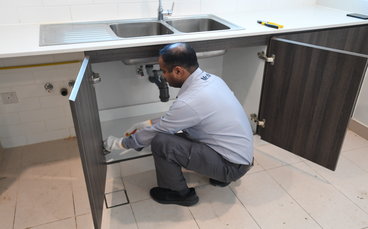 Carpentry, Roofing, Masonry Services
All Repairs and polishing of furniture & wooden work in the apartment and villa is done by our professional carpenter , which also does all the aluminium frames and window fixing ( fly net and window and mirror glass , frames etc ).
Floor and wall tiles are perfectly fitted , and identified loose and damage tiles for replacement and repairs if possible by fixing the cracks , professional guidance is provided for replacement of old tiles and its non-availability , by sourcing similar ones. Fixing roofs , fencing , gypsum and all other materials can be professionally done by our experts.